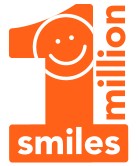 Smiles Given (So Far)
(bouquets from 2019 to 2022)
Gems is a flower company that aspires to NEVER sell a flower. Strange we know. Our thing has always been about what the flowers actually do! We believe that is to GIVE EVERYONE MORE SMILES. So, that's our mission!
Gems has a goal to serve up 1 million (FREE) smiles to people all over the nation. We do this through our 1 Million Smiles Campaign where our team gathers together in our orange shirts at different locations to hand our free bouquets in exchange for a smile. That's all we want.
What's in it for us? SMILES! Your connection to flowers lets us know that our work is way more than selling stems…it's about joy, memories and connections.
If giving away a bouquet trickles down to one persons spirit being lifted on their way to work…that could mean that a co-worker catches this infectious smile and goes home feeling encouraged. If that's the power of a bouquet, we'll be giving them out until the cows come home.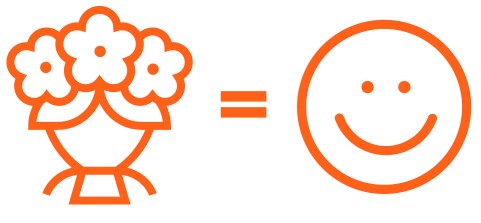 How do we measure a smile?
With a ruler of course! Just kidding! We decided at gems that every bouquet we give at no cost to the receiver = 1 smile.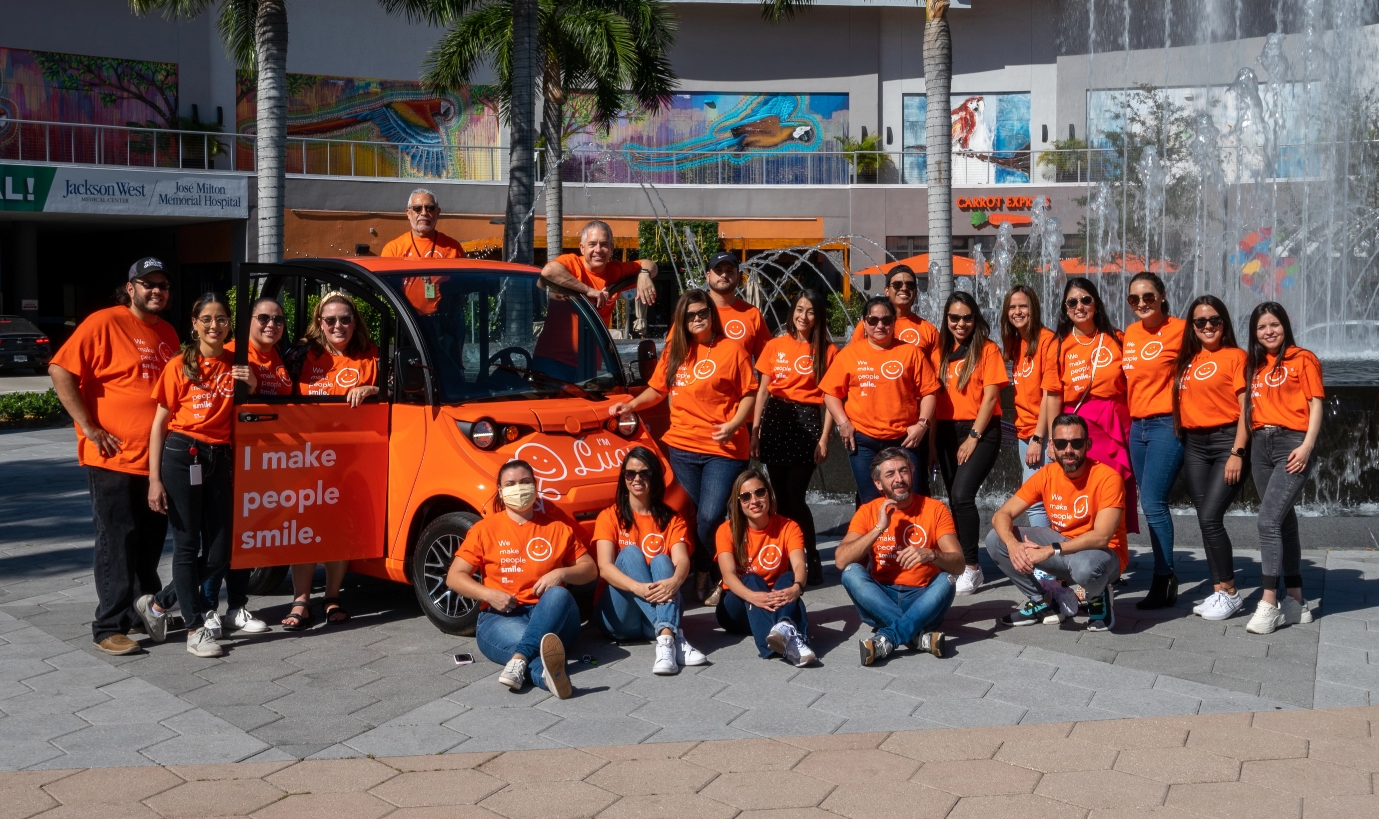 If you see a blob of orange, it might be us!
Stay tuned for more #1MSmiles Events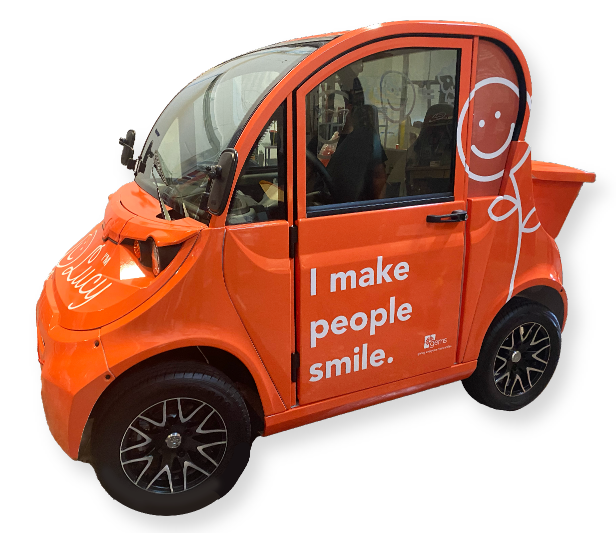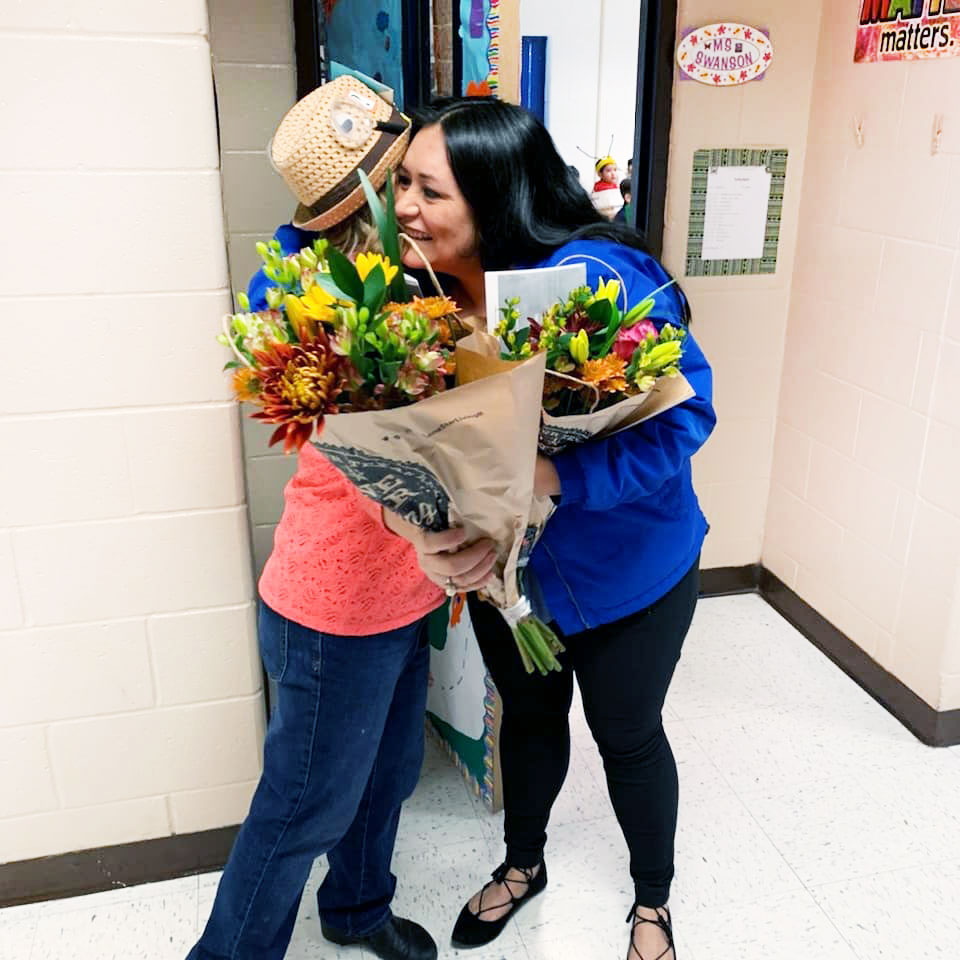 Petal It Forward
Every October since 2017, Gems has surprised random individuals with two bouquets through our Petal It Forward event—one for themselves and one to give out to a friend.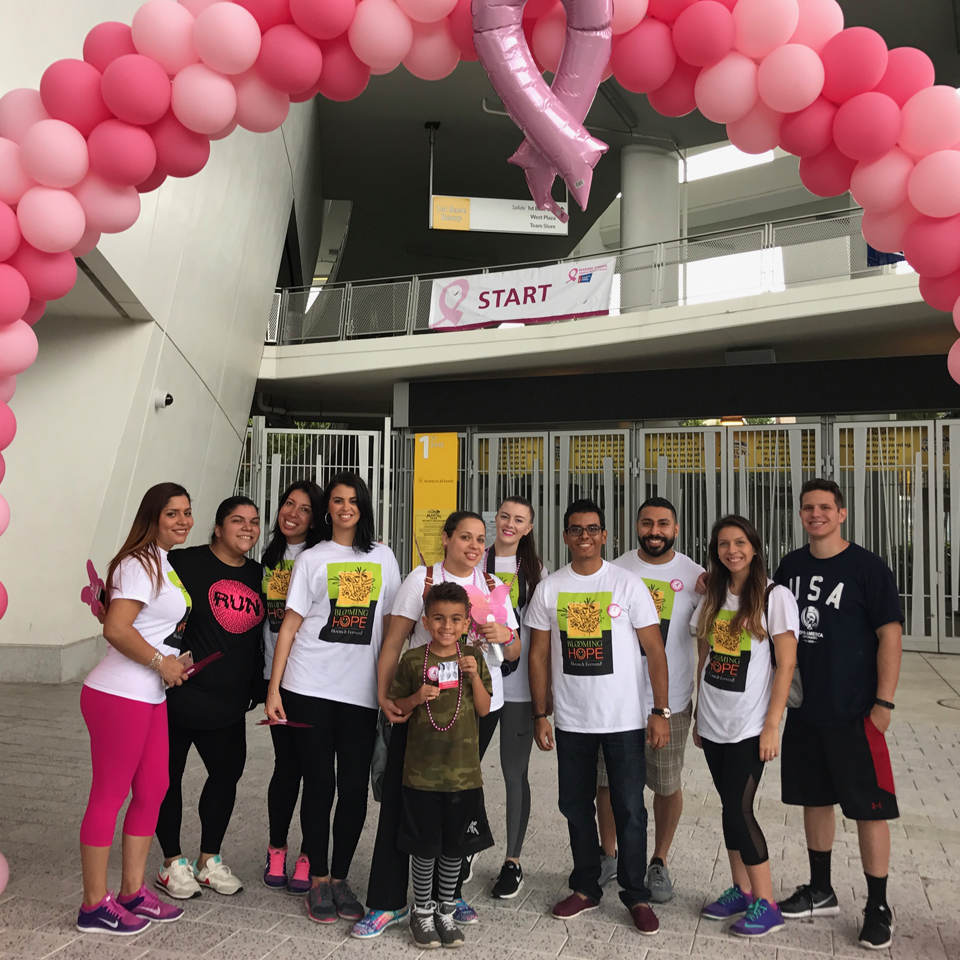 BCA Walks
We stand by breast cancer survivors everywhere! Every year, gems takes part in the Miami Breast Cancer Awareness Walk, gifting bouquets to participants when they arrive at the finish line.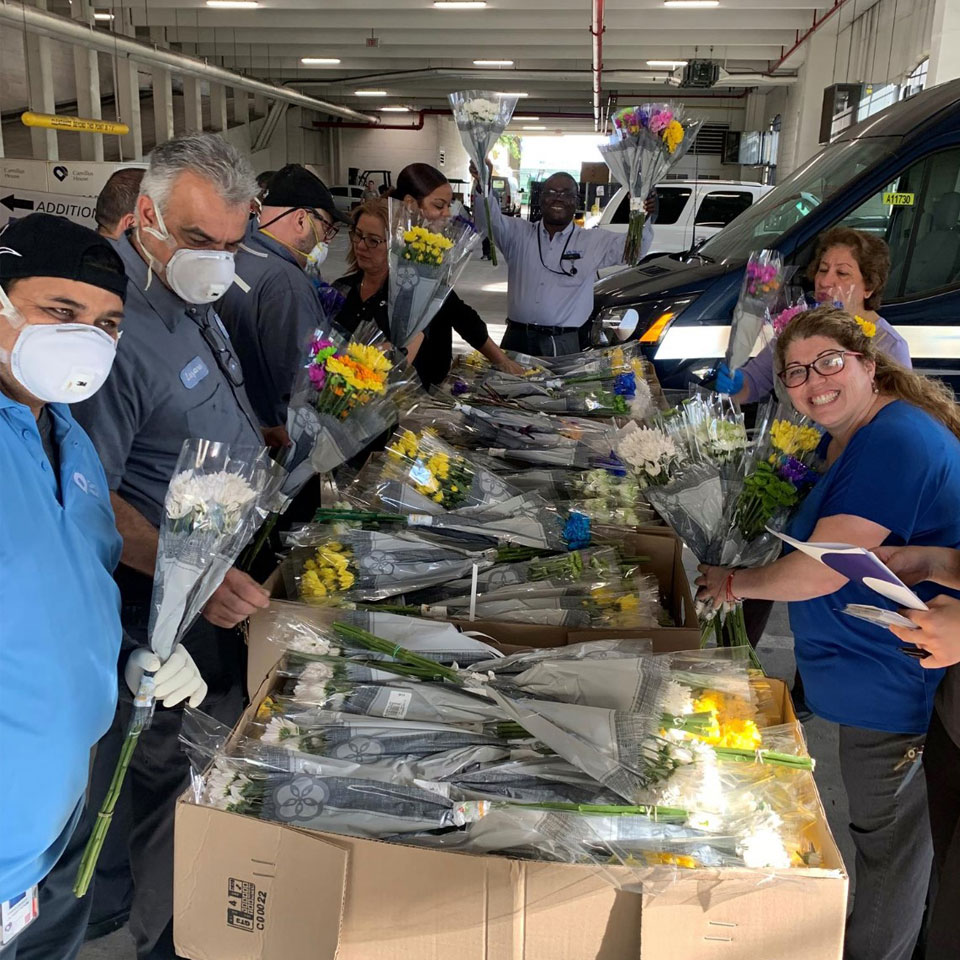 Goodwill Donations
At the very beginning of the COVID-19 pandemic, Gems donated over 7,000 bouquets to Goodwill stores throughout South Florida.
Join the Journey to 1 million
Partner with us to make 1 million people smile by participating or donating to upcoming events.
Partnering for
Good
Charities we've made smile, so far!