We're the flower company you may not 

know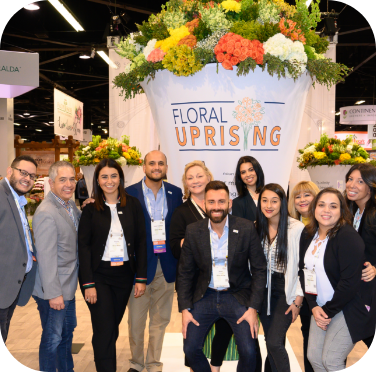 Here are 3 things to help you get to know us a little better…
Chances are, if you've been buying flowers at your local supermarket, those are our bouquets, and you didn't even know it!
We are obsessed with people. But not in a creepy sort of way. What we mean is that we are in business to make you smile.
Thanks to the supermarkets below, our flowers are available to you conveniently and affordably. #blessed
We are farmers, artists and dreamers. We believe people use flowers to make someone feel good. To make them smile. That means our business is much more than just farming. It is profoundly human, it does good and with it we see the opportunity to make the world better.
I'm pretty sure we've met before…
Supermarket to
super awesome!
We do floral marketing. We know supermarkets are as unique as the flowers they sell, so we create arrangements designed to fit all your needs. By bringing together the power of flowers and the magic of marketing, our company creates one-of-a-kind bouquets that we know you'll love.